All aircraft mechanic jobs with Alaska Air and Horizon Air prioritize safety
Our close-knit maintenance and engineering teams are inspectors, mechanics, and technical professionals who ensure every aircraft is safe, reliable, and at the gate on time. Every aircraft mechanic has a 'Ready, SAFE, Go!" mindset so that together, we prioritize safety every step of the way.
Looking for aircraft maintenance technician jobs? Explore avionics technician jobs with Horizon Air and Alaska Airlines here:
Become an Aircraft Mechanic with our Training Programs
Enroll and receive up to $12,300 in stipends and bonuses!
If you're looking to launch into an avionics technician job, our Maintenance Programs can get you started. Our portfolio of career programs will help your aviation technician career rise to the next level. Aspiring aircraft mechanics who enroll in the Horizon Maintenance Technician Development Program will receive a stipend, mentorship and more!
Benefits & Bonuses for Horizon Technicians
Gear up to join Horizon Air's award-winning AMT team, with some of the best career opportunities in the industry.
Comprehensive medical, dental and vision
Retirement plan
Free, unlimited standby travel privileges on Alaska Airlines for you and your loved ones
Aircraft maintenance technician job locations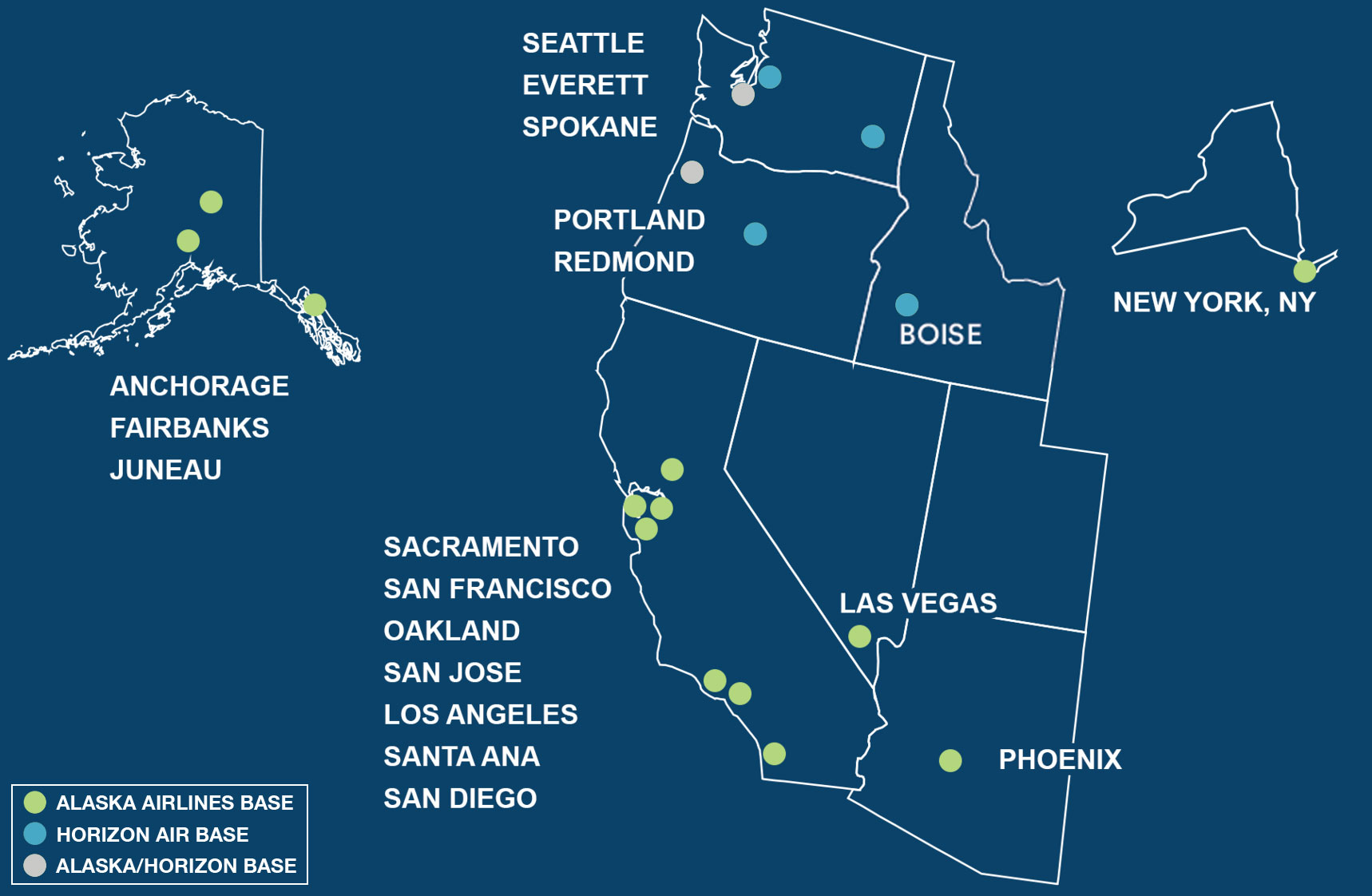 Award Winning Aviation Maintenance Technician Jobs
When you take an aviation maintenance technician job at Horizon Air, you are joining a legacy of mechanic excellence. The aviation maintenance mechanics in Horizon Air's Maintenance and Engineering department was awarded its 20th Diamond Certificate of Excellence from the Federal Aviation Administration (FAA) in recognition of its training efforts in 2020 and achieved a 100% participation rate by its aircraft maintenance mechanics in the Aviation Maintenance Technician (AMT) awards program. Established in 1991, the AMT program honors each aircraft mechanic supervisor, our aircraft mechanics, and all employees who participate in job training opportunities that exceed FAA regulatory requirements.
The Mechanic and Engineering Department with Alaska Airlines utilizes that latest aircraft maintenance technology, giving each mechanic convenient access to the information that keeps us flying safely. Our Mechanic and Engineering Department has been recognized for:
On-time performance
Customer satisfaction
Fuel efficiency and green initiatives
Our maintenance training programs
Our focus on veteran and military employment, proudly supporting veterans from all branches, including the Air Force and the U.S. Marine Corp
One of Forbes Top 100 Employers
Build the career you love with the airline people love
We are creating an airline people love, and we need you to do it. If you're ready to put your experience, unique strengths and mechanical skills to work, challenge yourself in an encouraging environment, and make a positive impact every day, we'd love to meet you. Search aviation maintenance technician jobs now and let your career take flight.
Apply for your aircraft mechanic job today.