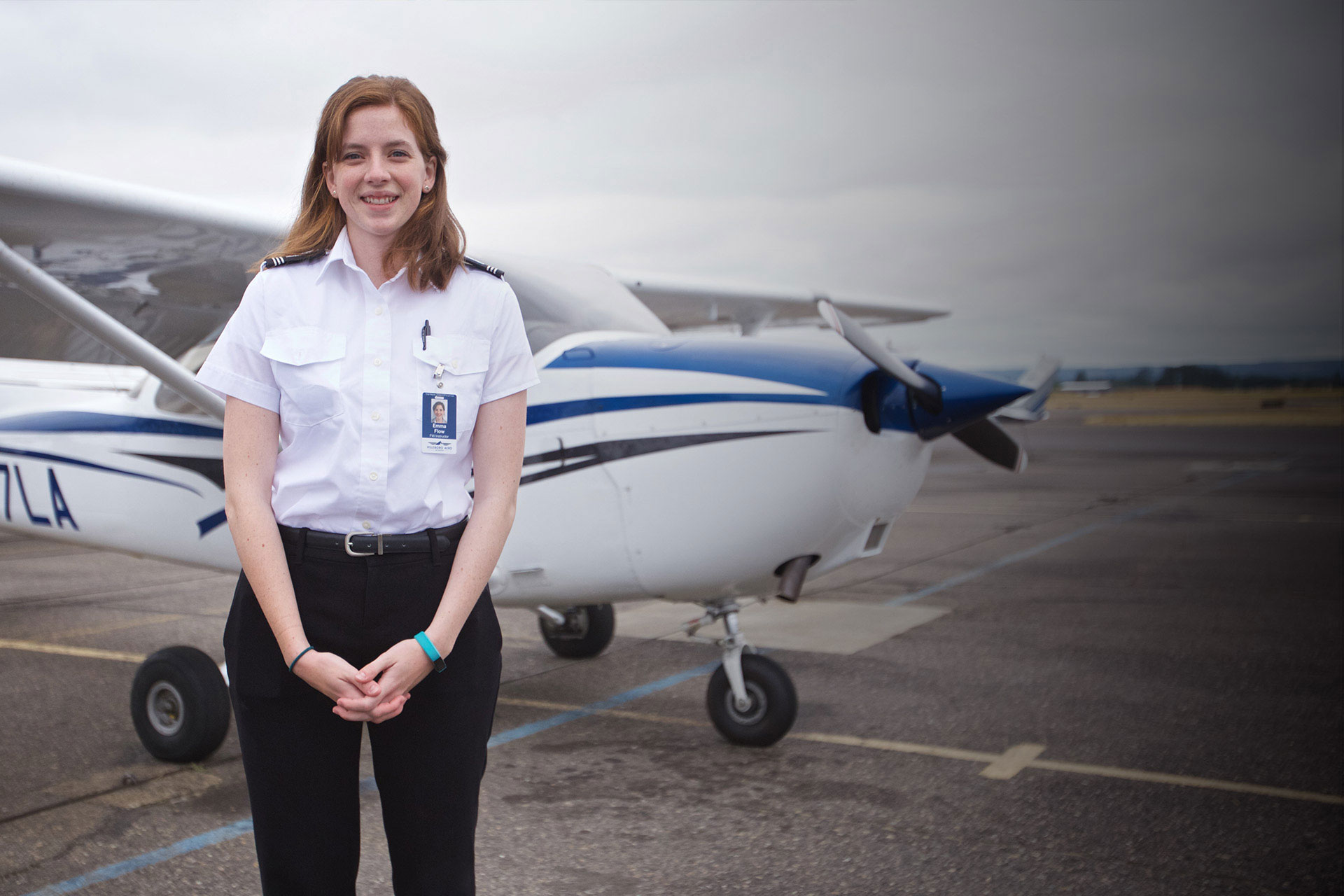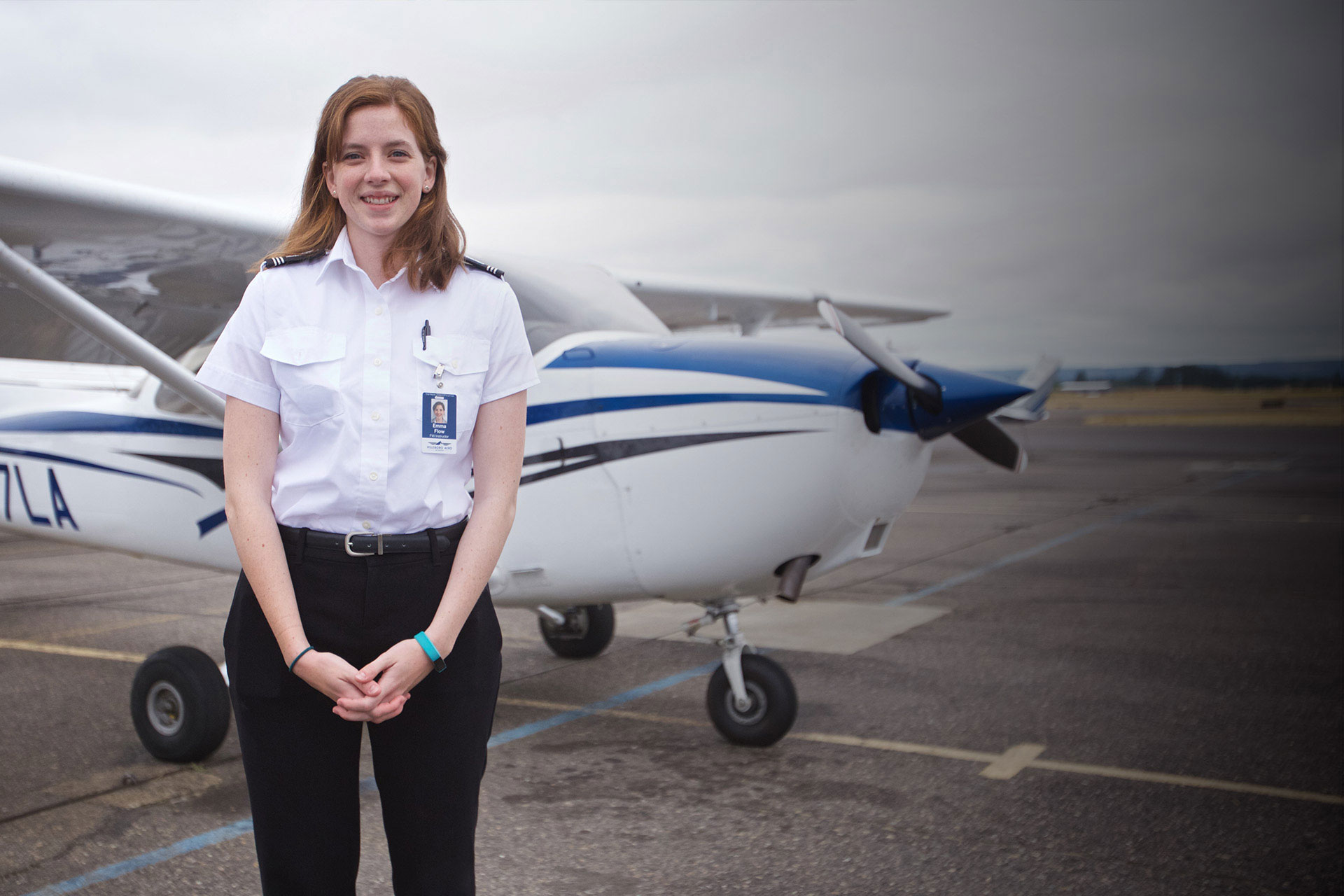 Your pilot training
starts here
Ascend Pilot Academy, in partnership with Hillsboro Aero Academy, aims to provide aspiring pilots a simpler, more financially accessible path to becoming a student pilot. Enrolled cadets will be eligible for access to financial aid, and a stipend up to $27,000 upon signing on to work for Horizon Air.
Ready to apply to flight school?
For aspiring pilots with no experience
Become a cadet with Ascend Pilot Academy and get on your path to a professional pilot career, no previous flying experience needed.
For those with some flight training experience
Accelerate your journey to becoming a professional airplane pilot when you complete your training with Ascend Pilot Academy.
Academy Application Requirements
Ability to obtain a valid passport allowing unrestricted travel to and from the U.S.
Valid driver's license
Hold a First Class Medical (required at time of application)
Ability to work a variety of schedules to include nights, weekends, and holidays.
Ability to communicate in English
High school diploma or equivalent
Minimum age of 18
Authorization to work in the U.S.
Pilot school in Oregon
Ascend Pilot Academy is a full-time flight training program, with locations in both the Portland metro area and Bend area.
Want to know more? Contact us today
Why fly with Ascend Pilot Academy?

Available financial aid and
stipends up to $27,000

Flight training with Hillsboro Aero
Academy, including funds for CFII

Ongoing mentorship, guidance, and networking opportunities
The Fastest Path to Your Pilot Career
We know the path to becoming a commercial pilot can seem long and challenging. Ascend Pilot Academy aims to support aspiring pilots through their journey by providing support and easing the cost burden of flight training. Once training is completed and employment at Horizon Air begins, the opportunity to join the Pathways program to be a First Officer at Alaska Airlines is available.
Apply Now To Get Started
Frequently Asked Questions
We welcome anyone who wants to learn how to become a pilot. However, you must be 18 years old to apply to the program.
Our flight school trains students to become commercial pilots within 13- 18 months. Students who finish the Ascend Pilot Academy pilot development program will then take about three years to get their FAA pilot license with a minimum of 1,500 flight hours.
As part of our flight school program in partnership with the Hillsboro Aero Academy, you will receive information regarding financial assistance (including loan options) at the start of your education acceptance. You may receive a stipend for your commercial pilot license (up to $27,000) on completion of your instrument rating, and invaluable mentorship from experienced airline pilots throughout your career journey.
Our goal is to have 250 pilot students in the Ascend Pilot Academy program each year. Each month we will invite a new cohort of 20 to 30 students into pilot training.
We know that getting your commercial pilot license can look overwhelming at first. Our pilot academy is being established to help you achieve your dream of becoming a pilot while also bringing in the next generation of aviators, building talent, investing in our future employees, and expanding our horizons.
Hillsboro Aero Academy is a premier flight school in the Pacific Northwest. Their ideal location near our major hubs of Seattle and Portland will allow our current pilots to provide frequent onsite mentorship. With a fleet of 95 aircraft equipped with modern avionics for pilot students, Hillsboro Aero Academy can help our students navigate the more challenging locations our airline serves. Additionally, we partner with Hillsboro in our existing Pilot Development Program. We have found that our mission and goals align closely with ours, finding a deep commitment to transforming lives and preparing the next generation of pilots to achieve their dreams.
Our other Pilot Development programs are geared toward pilots who have already completed their private pilot license requirements and are established at a flight school. The Pilot Academy is specifically designed for students who have never started flight training or are extremely early in the process. This unique pilot program provides a path to becoming a First Officer with Horizon by offering opportunities for financial aid in addition to a stipend. Training through the Pilot Academy can also provide a seamless transition to Horizon Air.
Alaska Airlines and Horizon Air are great places to work where you can own and build your career! We offer a competitive benefits package, incentive plans, travel privileges, and opportunities to help you learn and grow in your pilot career. Alaska Airlines recently made the top 100 list for Forbes' Best Employers in America.
Have questions? Contact us to learn more